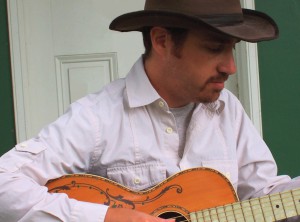 Gregory Reish, Director of the CPM and Professor of Music History, is a scholar, teacher, and performing musician with expertise in a wide range of American vernacular styles. He earned a BM in jazz guitar from The University of Miami, and an MA and PhD in historical musicology from The University of Georgia. Before assuming duties as Director in July 2014, Dr. Reish was Associate Professor of Music History and Head of Core Music Studies at Roosevelt University in Chicago, and has also served on the faculties at SUNY-Buffalo State College, The University of Hawaii at Hilo, and The University of Georgia.
Dr. Reish received a Fulbright scholarship to Italy for his groundbreaking research on the Italian composer Giacinto Scelsi, about whom Dr. Reish has published several articles and book chapters. His more recent scholarship focuses on the stylistic evolution of bluegrass and old-time music. He is now in the final stages of preparation for a book on American vernacular guitar styles from the mid-19th century through bluegrass and country music of the 1940s, and has also begun a book-length study of the evolution of the country string band.
In addition to his scholarship, Dr. Reish remains an active and accomplished performer of bluegrass, old-time, and related musical styles. As a noted singer and multi-instrumentalist (guitar, banjo, fiddle, mandolin, ukulele, dulcimer, harmonica) he has performed across much of the United States and in 2007 made a six-city solo tour of Japan. He believes strongly in the intersection of musical scholarship and performance, and is well-known for his engaging lecture-recitals, workshops, and other historically thematic programs.   gregory.reish@mtsu.edu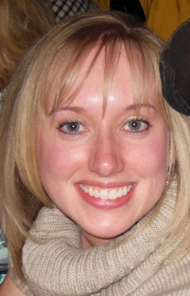 Rachel Morris, Coordinator and Archivist, holds an M.A. in Public History (archival management) from Middle Tennessee State University and a B.A. in History with a minor in Anthropology also from MTSU. Rachel joined the Center in August of 2010 as a graduate assistant and has since held numerous positions within the CPM. She is responsible for donations, collections management and administration, preservation of print materials, reference assistance, exhibitions, and more. Rachel has worked in various archival and musuem agencies throughout her career and has training in numerous aspects of cultural heritage research, administration, and management. Her personal research interests include intellectual, cultural, and religious history related to the ancient, medieval, and pre-modern European time periods. Rachel is a Certified Archivist and member of The Academy of Certified Archivists, Society of American Archivists, and Society of Tennessee Archivists. rachel.morris@mtsu.edu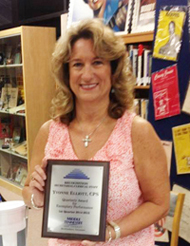 Yvonne Elliott, Executive Aide, holds an A.S. Degree in Secretarial Science from Chattanooga State Community College. She joined the CPM staff in August 2010. Previously, she was Secretary in the MTSU General Education Department and Confucius Institute. Her responsibilities at the Center include managing office operations and providing administrative support to the director and other staff. Ms. Elliott attained the Certified Professional Secretaries rating in 2008. yvonne.elliott@mtsu.edu
Martin Fisher, Curator of Recorded Media Collections, has a B.S. in Broadcast Communications with a minor in Music from the University of Tennessee at Martin. Martin joined the CPM staff in September of 2005 having accumulated and maintained a private collection of sound recordings for over 30 years and having 18 years experience in the field of television production with NewsChannel 5, WTVF in Nashville, Tennessee. Mr. Fisher also plays the trombone and is a self-taught fiddler who performs regularly with the Nashville Old Time String Band Association. His responsibilities include preserving, maintaining and augmenting the Center's sound recordings collection, assisting researchers in locating and obtaining copies of recordings, and conducting acoustical "wax" cylinder recording demonstrations as part of the Center's outreach program. Martin is also a member of and Advertising Manager for the Association for Recorded Sound Collections.  martin.fisher@mtsu.edu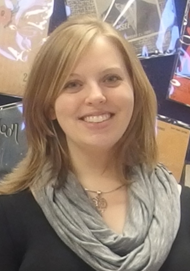 Lindsay Million, Cataloging Librarian, holds an M.S. in Library Science from Clarion University of Pennsylvania and a B.S. in Anthropology from Grand Valley State University in Allendale, Michigan. Lindsay joined the Center in October 2011 after working in the reference and cataloging departments at Linebaugh Public Library, in Murfreesboro, TN. Her responsibilities at the Center include creating and editing catalog records for Reading Room and Special Collections materials and physical processing of Reading Room materials. Lindsay also assists with the provision of reference services for Center patrons. As a former cellist and occasional singer, music holds a special place in Lindsay's heart. She loves an eclectic array of music, from classical symphonies to classic rock and beyond. Ms. Million is a member of the American Library Association.   lindsay.million@mtsu.edu
Former CPM Administrators:
Paul F. Wells, Director Emeritus, served as the first director of the Center for Popular Music, from 1985 until his retirement in 2010. In this capacity Wells laid the intellectual foundations on which the Center's collections and programs are based; helped build the collections; hired staff; and oversaw the establishment of the Center's physical space. He also produced or co-produced most of the Center's lectures, concerts, seminars, exhibits, and conferences.
Prior to coming to MTSU Wells held positions with the John Edwards Memorial Foundation at UCLA, and with CMH Records in Los Angeles. He has published over a hundred articles, book chapters, and reviews on a wide range of topics in American music. He has also produced and annotated more than twenty LPs and CDs. Three of his productions, New England Traditional Fiddling, Johnny Gimble's Texas Fiddle Collection, and The Joe Maphis Flat-Picking Spectacular, were nominated for Grammy awards. Wells served as president of the Society for American Music from 2001-2003 and has been active in many other professional and scholarly organizations.
In addition to his academic work, Wells is an accomplished musician, a published photographer, and a composer of tunes that have entered Irish-American tradition. He now makes his home in West Kennebunk, Maine where he remains professionally involved. In late 2010 he and Sally K. Sommers Smith co-edited a special issue of the Journal of the Society for American Music devoted to Irish music in the United States. He is one of the Contributing Editors for the second edition of the Grove Dictionary of American Music, writes regularly for The Old-Time Herald, and is completing work on a volume of fiddle tunes for the Music of the United States of America project.   paul.wells@mtsu.edu
Dale Cockrell, Former Director, is widely published in the field of American music studies, including Demons of Disorder: Early Blackface Minstrels and Their World (Cambridge: Cambridge University Press, 1997), which won the C. Hugh Holman Award; Excelsior: Journals of the Hutchinson Family Singers, 1842-1846(Stuyvesant, New York: Pendragon, 1989), recipient of the Irving Lowens Award; and more than one hundred other books, articles, and monographs. His work of late has focused on The Pa's Fiddle Project, a program centered on the music embedded in the Little House books by Laura Ingalls Wilder. Results of the Project include the publication of The Ingalls Wilder Family Songbook in 2010 by the Music of the United States of America project and the release of the third recording from Pa's Fiddle Recordings in late 2010.
Dr. Cockrell is a former president of the Society for American Music and a member of the American Antiquarian Society. He has received three NEH Fellowships and other grants, awards, and honors. Positions held include those to Indiana University, the University of KwaZulu-Natal (South Africa), Dartmouth College, Middlebury College, The College of William and Mary, and the University of Alabama. He is retired Professor of Musicology at Vanderbilt University.   dale.cockrell@vanderbilt.edu
Lucinda Cockrell, Former Assistant Director and Archivist, holds an M.A. in Museum Education from The College of William and Mary in Virginia and a B.S. in Historic Preservation from Middle Tennessee State University. She is also a Certified Archivist and a member of the Academy of Certified Archivists. Ms. Cockrell joined the Center in 2001 with 20 years experience in acquiring, preserving, curating, and interpreting historic materials. Her responsibilities include the day-to-day management of the Center's library and archives, intellectual access systems, reference services, as well as the accessioning, processing, and documentation of the Center's archival materials.
Ms. Cockrell is currently a member of the Society of American Archivists, the New England Archivists, and Secretary of the Society of Tennessee Archivists.  lucinda.cockrell@mtsu.edu