by CPM Assistant Archivist Olivia Beaudry
While we are staying safe at home, there has been an explosion of live music streams.  I am a lover of live music, some great concerts I was looking forward to for months already have been postponed for months more.  So, like many, I was thrilled when some of my favorite artists started doing live performances through various outlets such as Facebook Live, Instagram Live, YouTube, StageIt, Periscope, Concert Window, and others.  In the beginning it seemed that smaller, lesser-known, or local artists started this "revolution" as a source of income.  I have a few friends that perform full-time but are not at a national level yet, who played for virtual tips as a means to buy food, pay the rent, etc. They tell me it was working pretty well, of course not like playing live, but it was something. Some worked with the venues they were scheduled to play and broadcast from their social media accounts.  I have had one friend tell me that their audience has grown because of this. People are finding new bands they like that they probably never would have discovered in the "real world."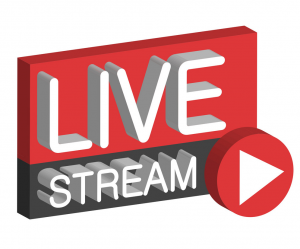 Let's turn to the biggies—the popular mainstream artists.  They caught onto this trend that the other lesser-known artists were already using, and most are now playing for free.  While we know job loss is at a new level around the world, the free Garth Brooks show was nice to brighten all our moods. Now Garth Brooks and Trisha Yearwood even broadcasted their informal performance on a major TV network. Again, I love this, as a strong believer that music does make things better and is often linked to positive memories that we can all use right now. But how do these high-profile, free events affect my friends and others who are asking for tips and/or using a format that charges ticket prices to view? How can they compete? The situation would be different if Garth were playing physically in your town and on the same night as that up-and-comer. In that scenario ticket prices would probably correlate directly to the performing act's star power.
I see this as comparable to the effects of streaming music via sites like Spotify, YouTube, or Tidal. Why buy the record when you can stream it for free? Those at the level of Garth, don't really notice the atrociously low $0.006 they earn per stream because of the massive number of plays they get. Smaller indie artists, struggling to get their music heard in a saturated market, really do notice how little they are getting for each hard-earned stream. While I read that the paid subscriptions to Spotify have grown since the stay-at-home orders started, they still are not paying more to these artist who had relied on streams to drive attendance at live shows, but are now out of work. Buying the record at your local record store through mail is not only supporting the local business, but better supports the artist, too. But there is a bit more effort involved, and paying $15 for a physical copy of one album vs. or $10 per month for unlimited steaming doesn't strike most consumers as a very good deal.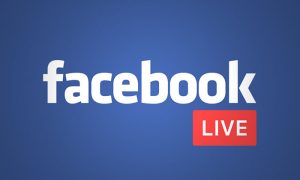 As an archivist I find myself grappling with how to document streaming and other ephemeral digital products, the "new normal" in the world of music.  Social media activity has been notoriously difficult to capture in the world of archives. The current tsunami of live streamed events in the age of the coronavirus lockdown adds to the challenge. Not all artists are saving the videos for later views, so once they are done its gone. Viewer comments, which could be valuable to those studying fandom, are also extremely difficult to capture. This aspect of the pandemic and the shift in popular music it has caused needs to documented and preserved.
While there is no way to document every in-person concert either, which is important to note for my personal metal heath in all this, it seems that we have to do something. But what? Do we save graphics collected from various pages announcing a live stream (in place of a physical poster), capture a few live streams where we can, conduct interviews with those who are creating the streams and other viewers? This might be a start, however modest or incomplete. What about those artists that are not doing live streams? I know one of my favorite bands hasn't had a single live stream or mention of it. While they all need a break too, how do we document who didn't go this route and why? There are no right answers here, the best we can do while at home is the best we can do in documenting this. I do, however, feel a responsibility to the future, as any archivist would, to document our current experiences to the fullest history possible. Just something to think about for at least 20 seconds the next time you wash your hands (which should be now).
Any thoughts, shares, or donations of digital media relating these issues I brought up here can be made by emailing me at olivia.beaudry@mtsu.edu