MTSU Magazine

Middle Tennessee State University

Winter 2017 / vol. 21, no. 2

University Editor

Drew Ruble

Art Director

Kara Hooper

Contributing Editors

Darby Campbell, Carol Stuart

Contributing Writers

Lynn Adams, Skip Anderson,
Allison Gorman, Vicky Travis

Design Assistance

Karin Albrecht, Darrell Callis Burks,
Brian Evans, Lauren Finney, Micah Loyed,
Sherry Wiser George

University Photographers

J. Intintoli, Andy Heidt, Eric Sutton

Special thanks to

Anita Carter, Bud Fischer, Ginger Freeman and the Alumni Relations staff, Sally Govan, Tara Hollins, Megan Jones, the staff of MTSU News and Media Relations, the staff of the MTSU Office of Development, Bea Perdue, Jack Ross, Cindy Speer, David Urban, Terry Whiteside

University President

Sidney A. McPhee

Interim University Provost

Mark Byrnes

Vice President for University Advancement

Joe Bales

Vice President for Marketing and Communications

Andrew Oppmann

Feature Stories

Cover Story: The Success Coach
Professor Colby Jubenville's formula for graduates' success results in remarkable professional achievements by MTSU alumni like Anthony Dudley

Amidst a growing national trend toward bolder-flavored food and drink (with greater nutritional value), MTSU launches a Fermentation Science degree

For up-and-coming MTSU Apparel Design and Fashion Merchandising students, the timing of the growth of their industry in Nashville couldn't be any better

University-operated WMOT, the most powerful radio signal in Tennessee, partners with industry to broadcast burgeoning Americana music

2016–17 Distinguished Alumni

The MTSU Alumni Association presents its 2016–17 Distinguished Alumni honorees

A Proper Homecoming

MTSU experts spearhead the effort to bring the remains of Mexican-American war soldiers with Volunteer State ties back to the U.S.

MTSU's real estate brokerage firm allows MTSU students to get real-world experience before they graduate

MTSU's longstanding relationship with the Civil Air Patrol evolves into a talent pipeline for the University

Departments

Five Minutes with the President

A question-and-answer session about MTSU's new governance structure with President Sidney A. McPhee

Class Notes
You Do What?


Address changes should be sent to Advancement Services, MTSU Box 109, Murfreesboro, TN 37132; alumni@mtsu.edu. Other correspondence should be sent to MTSU Magazine, Drew Ruble, 1301 E. Main St., Box 49, Murfreesboro, TN 37132.

MTSU is a Tennessee Board of Regents Institution.

120,300 copies printed at Lithographics, Nashville, Tenn.
Designed by MTSU Creative and Visual Services.
Fitting the Bill
By Drew Ruble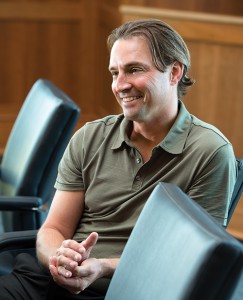 This February, for the fourth consecutive year, MTSU will be among the few universities nationwide with a presence at the annual Grammys ceremony in Los Angeles that honors the best and brightest in global music.
The University's presence is quite appropriate. MTSU's Department of Recording Industry was included on Billboard's latest list of "12 Music Business Schools Shaping the Industry's Future," in an Oct. 8 article. More than 20 MTSU alumni or former students and faculty have been nominated for Grammy Awards in the past eight years. A total of eight have won Grammys so far.
As fate would have it, while co-hosting a pre-Grammys party last year honoring the late Glenn Frey at the historic Troubadour club in West Hollywood (with featured performances by Lee Ann Womack and Bonnie Raitt), MTSU President Sidney McPhee was seated next to Kary Antholis, president of HBO Miniseries and Cinemax Programming. The documentary filmmaker has overseen some of the channels' groundbreaking socially conscious programming, and Antholis' accolades include winning the Academy Award for Documentary Short Subject in 1995 and the Emmy for Outstanding Information Special (1994–95) for his film One Survivor Remembers about Holocaust survivor Gerda Weissmann Klein.
McPhee and Antholis struck up a conversation, which led to a friendship, that culminated eventually in McPhee inviting  Antholis to Murfreesboro to visit the MTSU campus and to see and experience for himself the University's nationally recognized Electronic Media Communication department (yet another award-winning arm of MTSU's College of Media and Entertainment, which is led, incidentally, by fellow Emmy Award winner Billy Pittard). McPhee also asked Antholis to serve as a commencement speaker at the Spring 2016 MTSU graduation ceremonies. In his speech to MTSU graduates that day, Antholis explained how his Oscar-winning documentary had its impetus in the horrors suffered by his own mother's family in Greece at the hands of the Nazis, and recalled documentary subject Klein's beautiful, gracious words delivered in her very memorable acceptance speech that night.
"You do earn success with hard work and self-reliance, but you also will be served by remaining mindful of the people who've helped you along the way," Antholis told MTSU graduates.
Antholis has since agreed to serve as a mentor to students and a resource to faculty in the College of Media and Entertainment, providing students with a pipeline to the industry and the promise of potential cutting-edge, real-world opportunities. That budding partnership, though, represents just one of the latest in a series of workforce development-related partnerships hatched between MTSU and industry in recent years aimed at ensuring MTSU students get a leg up in the pursuit of their dreams in the working world—while they are still attending classes.
This edition of MTSU Magazine profiles a handful of such partnerships. They include the University's role as a talent pipeline to Nashville's burgeoning fashion scene; to the rapidly expanding microbrewery, distilling, and fermented food processing industries; and to middle Tennessee's exploding commercial real estate market. In fact, MTSU administers a corporate partnerships program to facilitate services to the business community, enabling MTSU to better showcase its ability to support applied research and employee education and development. The goal is to forge partnerships that are mutually beneficial, leading to sustained funding in the form of donations, sponsorships, research grants, and student employment.
This issue also profiles a slew of wildly successful graduates of the University—including this year's Distinguished Alumni recipients. Last, the magazine details the creation of MTSU's new Center for Student Coaching and Success, a donor-supported effort aimed at ensuring that MTSU graduates find not just employment upon graduation but meaningful employment that drives personal success and the local economy.
It all adds up to the fact that MTSU, the largest provider of graduates for the middle Tennessee area, is an irreplaceable resource to all middle Tennesseans—not just from an academic and cultural aspect, but also from a workforce development perspective. At a time when industry is clamoring for better-prepared graduates and policymakers including Gov. Bill Haslam are calling for greater degree attainment to meet the needs of the future workforce, MTSU is clearly fitting the bill.
True Blue!